Welcome to KarenTax.com
My services and website are devoted to providing holistic strategies for your career, business, and life. The approaches I use for work and life are the same – what you learn in one applies to the other and vice versa.
Individuals come to me: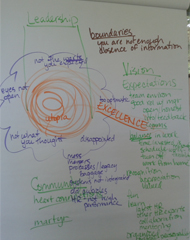 unhappy with who they've become;
with little time for their families;
in difficulty maintaining their energy and passion for work;
confused about next steps for their business and careers;
in a persistent state of not having enough time and money;
having forgotten what they are good at and what they love;
confused about what they want.
Organizations come to me wanting: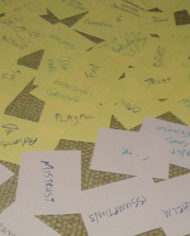 holistic approaches to business success – where people are more passionately engaged and alive;
leaders developed and synergized across organizations – where people take charge of their own life and career;
something different than what's been done before – where actions and values are truly aligned;
processes that address the core of what is not working – where change is ongoing, not an event;
online career development – to support individual empowerment and organizational leadership.
The focus of my work includes:
Career Coaching

Goal Setting
Career Path Evolution & Transitions
Supportive Relationships

Conflict Resolution
Community Development
Stress Relief
Workplace Consulting

Strategic Planning
Leadership, Talent, Career
and Organization Development
My strategies guide you back to a connection with 'who you are' at your core – individually, as a team, group, and organization.
My approaches draw inspiration from nature, so like a river you learn to flow from your center in everything you do, maintaining health and balance as you go.

I know that what the river says is what I need to hear: to know myself, to feel wild again, to confront my own limits and move beyond them into the untamed country on the other side. I will return here in spite of the river's name; but I will never return the same again, and that, after all, is most clearly what the river says.
Jeff Wallach, What the River Says